Block prints always have their own charm. A lot of passionate home designers are switching over from machine-printed fabrics to hand block printed bedsheets, curtains, and other upholstery. These block prints make a space serene, calming, and pretty as a picture.
Did you know the history of block prints?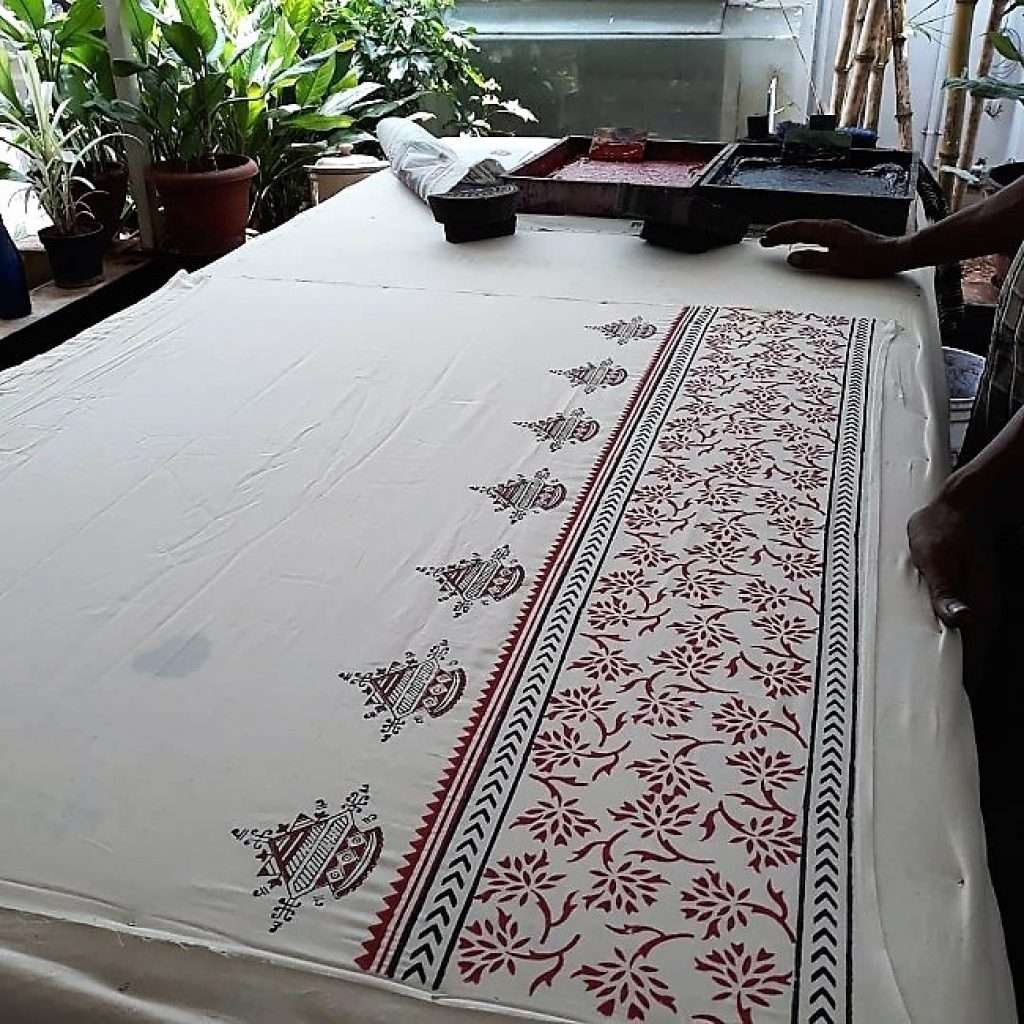 Block printing is a technique that originated in China during 200 AD. From the beginning of the 12th century, this style of printing on textiles became very popular in India. In fact, during the Mughal reign, this craftwork flourished and hand block printed textiles were common commodities used for bartering. Even as the textile industry grew in terms of technology, hand block prints remained a commonly used technique to imprint designs on fabrics.
While initially block prints mostly had geometric designs, during the Mughal period, block printing artists became very creative and started using animal, bird, and floral designs. In the 19th century, block printing reached other countries, thanks to British colonization.
Where in India is block printing practiced?
In India right now, different regions flourish in their own styles of block printing. In parts of Gujarat, a particular style called resist printing is practiced. Here, mud is used to protect one part of the design so unique shapes can be formed. Rajasthan is one of the vital block printing places in the country. You can still find villages like Bangru, Pali, and Sanganer where block printing is the livelihood for most of the population. Andhra Pradesh also produces amazing block printing techniques.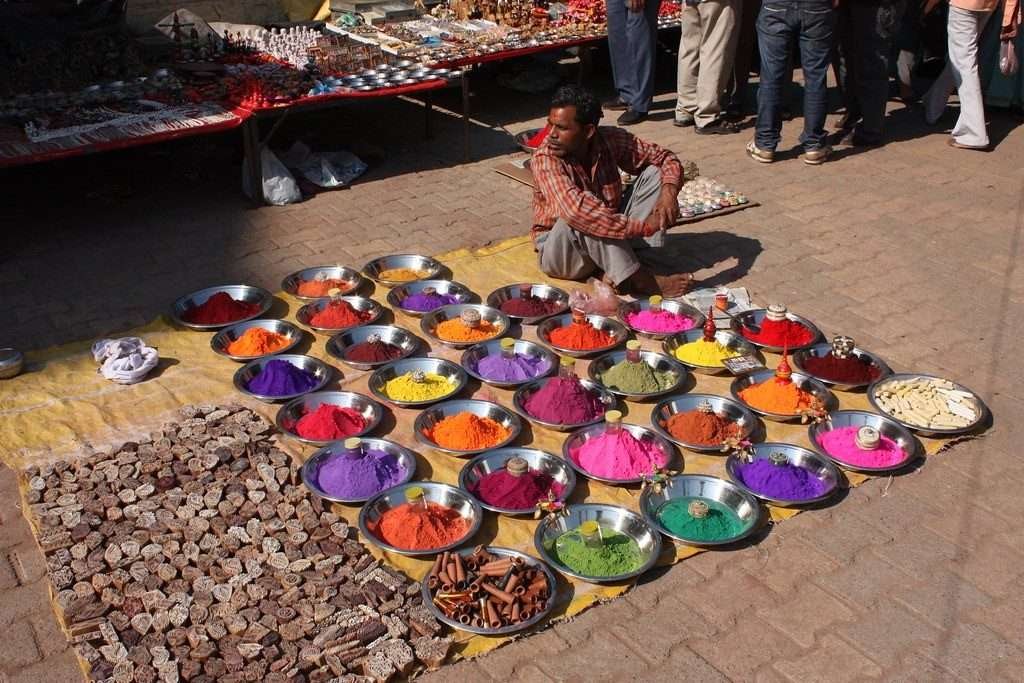 Modern-day block printing
Modern day block printing techniques are still majorly handmade and wooden blocks with the design are first handcrafted. The block is then immersed in the dye and then printed on textiles. One of the most popular hand block printed fabrics is bedsheets.
You spend close to 8-9 hours a day sleeping. A few hours during the day is also spent in the bedroom, resting or relaxing. That's why choosing the right bedding matters. If you want your spirit to rise and your body and mind to relax the minute you step inside your bedroom, plan the room right.
A lot of families still use torn, soiled, and really ancient bedding and don't think twice about it. This is indirectly affecting their quality of sleep and making them irritated and cranky in the morning.
The feeling of sleeping on a crisp and clean bedding set is a luxury everyone should enjoy. You don't have to invest in really expensive bedsheets and pillowcases to achieve this. An affordable hand block printed bed sheet will do the trick. Match these bedding with the rest of your bedroom décor and you will end up with a bedroom you can be proud of. Check out some of the popular hand block printed bedsheets from Bedsheetsindia.
Our block print bedsheets in white are our best sellers. White is a beautiful base to block print on. It enhances the printed colors and gives a calm and serene look to the finished product.
Our hand block bedsheets in white come with floral prints, Mughal prints, and geometric prints. The double bed sheets from our catalog come in 100" X 108" sizes and are perfect for all standard king-size mattresses. All double bed sheets come with 2 matching pillowcases too.
If you are a fan of bright colors, then how about the double bed sheet in red and white? Completely block printed, this 93" X 108" bed sheet is handmade by artisans and is very affordable.
Another very affordable block print bed sheet to check out is the king-size cotton dark blue and white set. With one 93" X 108" bedspread and two pillowcases, this is a lovely set to add to your summer collection.
Green, red, blue, what's your choice? Pick up a couple of these beauties and you are set for whole year!
Maintaining your block print bed sheets
Since the hand block printed bedsheets on Bedsheetsindia are handmade using vegetable dyes, we suggest you wash the bed sheets separately by hand the first two times. This ensures the excess dyes in the sheet are washed off without staining other clothes. From the third time around, you can machine wash these in gentle cycles in the washing machine. Avoid drying the bedsheets in dryers and dry them in warm sunlight to ensure the material stays soft and protected.
It is also common to see slight variations in the color and size as these bed sheets are handmade. This is what makes them special too. No two bed sheets are completely alike. The color also may be slightly different because of the differences in lighting.
Planning the interiors of a bedroom with block print designs
One of the best ways to keep your bedroom charming and surprising is to have multiple sets of bedding, curtains, and other accessories like carpets that match each other. Let's say you pick up the white and green block printed bed sheet from us. Look for green cotton curtains in both opaque and sheer variants to add to windows. Add a couple of green cushions to the chairs or sofas in the bedroom.
Use this setup for a fortnight and then change the color combination. Maybe use pink shades now. This way, your bedroom will always be an interesting place to come back to after work and a relaxing space to spend time with your family. The same setup every single day is enough to make you tired and bored. Pick up block print bed sheets from Bedsheetsindia and give your bedroom a makeover.
In summers, make sure you only pick 100% cotton bedsheets. These are breathable and don't cause rashes and heat prickles. Check out our blog on how to choose the right bedsheets for summer.